Arthur's Theme (Best That You Can Do)
Christopher Cross
1618818959
Rhythm Is a Dancer
Snap!
1618818710
One Thing Leads to Another
The Fixx
1618818525
Relax
Frankie Goes to Hollywood
1618818104
That Girl
Céline Dion & Stevie Wonder
1618817327
Bette Davis Eyes
Kim Carnes
1618817101
Come On Eileen
Dexy's Midnight Runners
1618816887
Conga
Gloria Estefan & Miami Sound Machine
1618816637

Separate Ways (Worlds Apart)
Journey
1618816287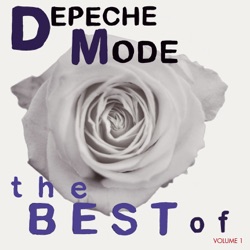 People Are People
Depeche Mode
1618815848
Ver más
The Big 80s Station en directo
Playing The Big Hits From The Big City!
The Big 80s Station is an online radio channel that live streams globally and 24/7 the greatest hits that defined the 80s, selected by radio personalities from that decade. The channel is part of Big Sticks Broadcasting Corporation, a NY based media consultant for radio.
Frecuencias The Big 80s Station
Nueva York: Online
Ver más
Lista de las canciones más escuchadas
Últimos 7 días:
1. Kev Masih - Big 80s
2. Gary Numan - Cars
3. A Flock of Seagulls - I Ran (So Far Away)
4. Kajagoogoo - Too Shy
5. Depeche Mode - Enjoy the Silence (Reinterpreted)
6. Berlin - No More Words
7. Devo - Whip It
8. Thomas Dolby - She Blinded Me With Science
9. Real Life - Send Me an Angel
10. Naked Eyes - Always Something There To Remind Me
Últimos 30 días:
1. Kev Masih - Big 80s
2. Gary Numan - Cars
3. Devo - Whip It
4. Kajagoogoo - Too Shy
5. Wang Chung - Everybody Have Fun Tonight
6. Dead or Alive - You Spin Me Round
7. Talk Talk - It's My Life
8. Nena - 99 Luftballons
9. A Flock of Seagulls - I Ran (So Far Away)
10. Real Life - Send Me an Angel
Contactos
Sitio web:&nbsp
thebig80sstation.com/
Dirección:&nbspBig Sticks Broadcasting Corporation 131 Waterford Road Island Park, NY 11558 USa
Teléfono:&nbsp516) 960-2737
E-mail:&nbsprequests@thebig80sstation.com
Redes sociales
Compartir
Comentarios