Rise & Fall (feat. Sting)
Craig David
23 hours ago
The Stars Are Out
Jonathan Jeremiah
23 hours ago
When Sly Calls (Don't Touch That Phone)
Michael Franks
23 hours ago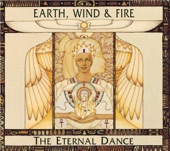 And Love Goes On
Earth, Wind & Fire
23 hours ago
The Love I Lost
Harold Melvin & The Blue Notes
23 hours ago
The Soul City Walk
Archie Bell & The Drells
23 hours ago
Seven Nation Army
Ben l'Oncle Soul
23 hours ago
Little Bit Longer
Steffen Morrison
23 hours ago
Georgy Porgy (feat. Faith Evans)
Eric Benet
23 hours ago
Mr. Big Stuff
Jean Knight
23 hours ago
Ver más
JFK Ibiza en directo
The Refreshing Sounds From Ibiza
JFK Ibiza es una emisora de radio española inspirada en la belleza y pureza de Ibiza.
Su programación es integralmente musical y sin espacios a publicidad o locutores. Emite solamente música durante 24h al día, con enfoque en los sonidos refrescantes del Jazz, Jazzy Funky Kool, Pop, Soul y Lounge.
JFK Ibiza se puede escuchar en directo en la frecuencia 106.7 FM en Ibiza y Formentera y en el dial 91.8 FM en Costa Blanca, o por internet a través del player en su página web.
Categorias:&nbsp
Jazz, Smooth Jazz, Easy Listening
Frecuencias JFK Ibiza
Calpe: 91.8 FM
Denia: 91.8 FM
Ibiza: 106.7 FM
Ibiza: 105.2 FM
Lista de las canciones más escuchadas
Últimos 7 días:
1. Michael Kiwanuka - I'll Get Along
2. Sharon Jones - How Long Do I Have to Wait for You?
3. Bing Ji Ling - Sunshine Love
4. Sheila E - Lemon Cake
5. Xavier Rudd - Follow the Sun
6. Steffen Morrison - Little Bit Longer
7. Jackson Breit - Your Favorite
8. Curtis Mayfield - Superfly
9. Pink Martini - Sympathique
10. Heatwave - The Groove Line
Últimos 30 días:
1. Sharon Jones - How Long Do I Have to Wait for You?
2. Tom Misch - Lost In Paris (feat. GoldLink)
3. Michael Kiwanuka - I'll Get Along
4. Larsen-Feiten Band - Who'll Be the Fool Tonight
5. Saun & Starr - Hot Shot
6. Sheila E - Lemon Cake
7. Steffen Morrison - Little Bit Longer
8. Bing Ji Ling - Sunshine Love
9. Xavier Rudd - Follow the Sun
10. Diana Ross - Thank You
Contactos
Redes sociales
Compartir
Comentarios