Rendezvous
The Rippingtons
23 hours ago
In Other Words
Chris Standring
23 hours ago
We'll Make It Last
Doc Powell
23 hours ago
Good Question
Jazz Rosco
23 hours ago
Don't Hold Back
Nils
23 hours ago
Fingerprints
Larry Carlton
23 hours ago
Chuck Buster: Earth 2 is terrible!
Patrick Marrinan
23 hours ago
Thru Her Eyes
Roberto Vazquez
23 hours ago
Buenos Aires
Bennett B.
23 hours ago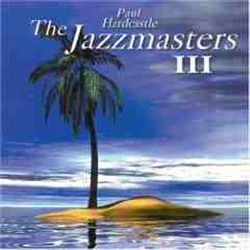 Starchild
Paul Hardcastle
23 hours ago
Ver más
101 SMOOTH JAZZ en directo
The best smooth jazz mix
101 Smooth Jazz Radio is an online radio station that offers listeners a selection of the best instrumental smooth and mellow jazz music. The station live streams worldwide 24/7, without geographical restrictions.
Categorias:&nbsp
Jazz, Easy Listening, Smooth Jazz
Frecuencias 101 SMOOTH JAZZ
Denver: Online
Los Ángeles: Online
Miami: Online
Nueva York: Online
Lista de las canciones más escuchadas
Últimos 7 días:
1. Tim Bowman - 7 Free
2. Thomas Jack Foley - Feel It In My Soul
3. Jay Soto - Sunday Smile
4. Rick Braun - Tijuana Dance?
5. Steve Oliver - Tradewinds
6. Pamela Williams - Me and Mrs. Jones
7. Shilts - Say Something
8. Avenue Blue - The Conversation
9. Chieli Minucci - Come As You Are
10. Paul Hardcastle - New Dawn
Últimos 30 días:
1. Tim Bowman - 7 Free
2. Yulara - Flyin' High
3. Ben Tankard - Goodness Gracious (feat. Take-6)
4. Shilts - Say Something
5. Gerald Albright - Winelight
6. Jay Soto - Sunday Smile
7. Chieli Minucci - Come As You Are
8. Steve Oliver - Tradewinds
9. Joyce Cooling - Cool of the Night
10. Richard Elliot - Shining Star
Contactos
Redes sociales
Compartir
Comentarios