Baby Don't Cry
Inxs
23 hours ago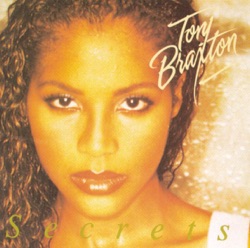 You're Makin' Me High
Toni Braxton
23 hours ago
If You Had My Love
Jennifer Lopez
23 hours ago
Life Is a Highway
Tom Cochrane
23 hours ago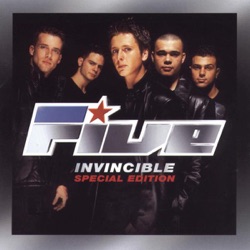 Keep On Movin'
Five
23 hours ago
You Learn
Alanis Morissette
23 hours ago
Never Ever
All Saints
23 hours ago
Together Again
Janet Jackson
23 hours ago
Ray of Light
David Guetta & Madonna
23 hours ago
Four Seasons in One Day
Crowded House
23 hours ago
Ver más
Totally Radio 90s en directo
Totally Radio 90's is a Australian digital radio station owned and operated by Totally Media. Best known for musical genres such as 90s and oldies.
Categorias:&nbsp
Classic Hits, Adult Contemporary, 90s
Frecuencias Totally Radio 90s
Adelaida: Online
Brisbane: Online
Canberra: Online
Darwin: Online
Costa Dorada: Online
Hobart: Online
Melbourne: Online
Perth: Online
Sídney: Online
Ver más
Lista de las canciones más escuchadas
Últimos 7 días:
1. The B-52's - Roam
2. New Order - Regret
3. Inner Circle - Sweat (A la la la la Long)
4. Mark Morrison - Return of the Mack (C & J Street Mix)
5. Pretenders - I'll Stand By You
6. Luther Vandross - Endless Love
7. Jamiroquai - Cosmic Girl
8. Britney Spears - (You Drive Me) Crazy
9. Ub40 - Here I Am (Come and Take Me)
10. Genesis - No Son of Mine
Últimos 30 días:
1. Eiffel 65 - Blue (Da Ba Dee)
2. East 17 - Deep (Breath Mix)
3. Dr. Alban - Sing Hallelujah!
4. Sugar Ray - Every Morning
5. The B-52's - Roam
6. Nino - The Best Things In Life Are Free
7. Britney Spears - (You Drive Me) Crazy
8. Backstreet Boys - Larger Than Life
9. Rick Price - Heaven Knows
10. Michael Jackson - You Are Not Alone
Contactos
E-mail:&nbsp
onair@totallyradio.com.au
Redes sociales
Compartir
Comentarios