Tell Me Why
Nick Heyward
22 hours ago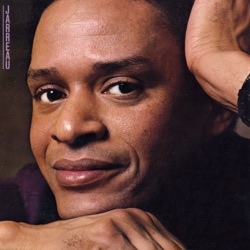 Mornin'
Al Jarreau
22 hours ago
Refrão de Bolero
Engenheiros do Hawaii
23 hours ago
A Lovers Holiday (Alternate Version)
Change
23 hours ago
I Got You Babe
Ub40
23 hours ago
Nowhere Fast
Fire Inc.
23 hours ago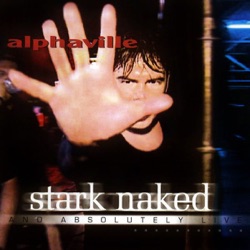 Big In Japan
Alphaville
23 hours ago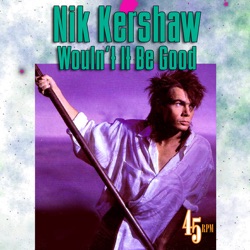 Wouldn't It Be Good
Nik Kershaw
23 hours ago
Right Between the Eyes
Wax
23 hours ago
You Know What to Do
Carly Simon
23 hours ago
Ver más
Rádio 80 FM en directo
Os maiores hits dos anos 80!
Rádio 80 FM é uma emissora de rádio online que transmite para todo o mundo através da Internet os maiores sucessos musicais nacionais e internacionais dos anos 80, incluindo versões ao vivo e remixes.
Rádio 80 FM é uma emissora privada sem qualquer ligação a uma rede de comunicação. Foi fundada em 2010 pelo radialista Rafael Dutra, um paulistano amante da música dos anos 80 e da rádio. Seu objetivo desde o início era compartilhar suas duas paixões com outras pessoas do Brasil e do mundo, oferecendo uma viagem pelas melhores músicas que a década de 80 nos deixou.
Além de uma seleção diária dos melhores hits dos anos 80, conta também em sua programação com o programa "It's Rock n Roll", dedicado à música Rock, e com o programa "FlashDance" para recordar os êxitos de dança que fizeram todo o mundo dançar nessa década.
Categorias:&nbsp
80s, Classic Hits
Frecuencias Rádio 80 FM
São Paulo: Online
Programación
| Tiiempo | Programa |
| --- | --- |
| 00:05 - 05:00 | Madrugada 80FM |
| 05:00 - 21:55 | Clássicas dos anos 80 |
| 19:30 - 21:00 | Rafael Dutra ao-vivo |
| 22:00 - 23:55 | Programação Light - As mais relaxantes da 80FM |
| Tiiempo | Programa |
| --- | --- |
| 00:05 - 05:00 | Madrugada 80FM |
| 05:00 - 21:55 | Clássicas dos anos 80 |
| 22:00 - 23:55 | Programação Light - As mais relaxantes da 80FM |
| Tiiempo | Programa |
| --- | --- |
| 00:05 - 05:00 | Madrugada 80FM |
| 19:30 - 21:00 | Rafael Dutra ao-vivo |
| 21:00 - 21:55 | Clássicas dos anos 80 |
| 22:00 - 23:55 | Programação Light - As mais relaxantes da 80FM |
| Tiiempo | Programa |
| --- | --- |
| 00:05 - 05:00 | Madrugada 80FM |
| 05:00 - 21:55 | Clássicas dos anos 80 |
| 22:00 - 23:55 | Programação Light - As mais relaxantes da 80FM |
| Tiiempo | Programa |
| --- | --- |
| 00:05 - 05:00 | Madrugada 80FM |
| 05:00 - 21:55 | Clássicas dos anos 80 |
| 19:30 - 21:00 | Rafael Dutra ao-vivo |
| 22:00 - 23:55 | Programação Light - As mais relaxantes da 80FM |
| Tiiempo | Programa |
| --- | --- |
| 00:05 - 05:00 | Madrugada 80FM |
| 05:00 - 20:00 | Clássicas dos anos 80 |
| 20:00 - 22:00 | Programa FlashDance - As clásssicas dançantes dos anos 80 - ao-vivo |
| Tiiempo | Programa |
| --- | --- |
| 00:05 - 05:00 | Madrugada 80FM |
| 05:00 - 21:55 | Clássicas dos anos 80 |
| 22:00 - 23:55 | Programação Light - As mais relaxantes da 80FM |
Lista de las canciones más escuchadas
Últimos 7 días:
1. cesarvianamix - Redes Sociais
2. The KLF - Build a Fire
3. Michael Jackson - Human Nature
4. Dire Straits - Why Worry
5. Carly Simon - As Time Goes By
6. Kenny G - Don't Make Me Wait for Love
7. Anita Baker - Giving You the Best That I Got
8. RPM - Alvorada Voraz
9. John Denver - Don't Close Your Eyes, Tonight
10. Sheena Easton - For Your Eyes Only
Últimos 30 días:
1. The KLF - Build a Fire
2. cesarvianamix - Redes Sociais
3. Michael Jackson - Human Nature
4. Cutting Crew - I've Been In Love Before (Edit)
5. Dire Straits - Why Worry
6. Klymaxx - I Miss You
7. Paul Davis - Cool Night
8. David Bowie - As the World Falls Down
9. Lionel Richie - Say You, Say Me
10. Marcos Sabino - Reluz
Contactos
Redes sociales
Compartir
Comentarios