Stimulation
Wa Wa Nee
23 hours ago
Addicted To Love
Robert Palmer
23 hours ago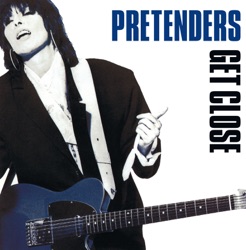 Don't Get Me Wrong
Pretenders
23 hours ago
Waterfront
Simple Minds
23 hours ago
Raspberry Beret
Prince & The Revolution
23 hours ago
Modern Love
David Bowie
23 hours ago
Twisting By The Pool
Dire Straits
23 hours ago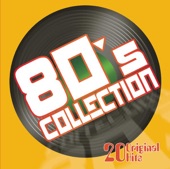 Wake Me Up Before You Go-Go
Wham!
23 hours ago
Counting the Beat
Swingers
23 hours ago
I Send a Message
Inxs
23 hours ago
Ver más
Totally Radio 80s en directo
Just for Hits & Giggles
Totally Radio 80's is a Australian digital radio station owned and operated by Totally Media. Best known for musical genres such as 80s.
Categorias:&nbsp
Oldies, 80s
Frecuencias Totally Radio 80s
Adelaida: Online
Brisbane: Online
Canberra: Online
Costa Dorada: Online
Melbourne: Online
Perth: Online
Sídney: Online
Ver más
Lista de las canciones más escuchadas
Últimos 7 días:
1. Alphaville - Forever Young
2. Gloria Estefan - Get On Your Feet
3. Tina Turner - What's Love Got to Do With It
4. Charlene - I've Never Been to Me
5. Lisa Stansfield - All Around the World
6. David Guetta & Madonna - Papa Don't Preach
7. Tiffany - i Think We're Alone Now
8. Roxy Music - Jealous Guy
9. Kenny Loggins - Footloose
10. Aretha Franklin & George Michael - Careless Whisper
Últimos 30 días:
1. Alphaville - Forever Young
2. Nik Kershaw - The Riddle
3. Roxy Music - Jealous Guy
4. Adam Ant - Goody Two Shoes
5. John Farnham - Age of Reason
6. Paul Young - Wherever I Lay My Hat (That's My Home) [Live Version]
7. Thompson Twins - Doctor! Doctor!
8. Tim Finn - Fraction Too Much Friction
9. The B-52's - Love Shack
10. Pat Wilson - Bop Girl
Contactos
E-mail:&nbsp
onair@totallyradio.com.au
Redes sociales
Compartir
Comentarios