Sounds Of Then (This Is Australia)
GANGgajang
23 hours ago
Don't Leave Me This Way (12" Mega Mixes)
Communards, The
23 hours ago
Girls On Film (2010 Remastered Version)
Duran Duran
23 hours ago
Silent Running
Mike & The Mechanics
23 hours ago
Original Sin
Inxs
23 hours ago
Heaven (Must Be There)
Eurogliders
23 hours ago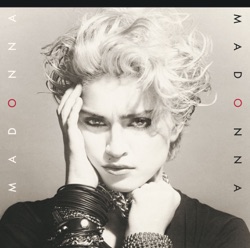 Borderline
David Guetta & Madonna
23 hours ago
Round and Round (Remastered)
Spandau Ballet
23 hours ago
You Can't Hurry Love
Phil Collins
23 hours ago
Nikita
Elton John
23 hours ago
Ver más
Totally Radio 80s en directo
Just for Hits & Giggles
Totally Radio 80's is a Australian digital radio station owned and operated by Totally Media. Best known for musical genres such as 80s.
Categorias:&nbsp
Oldies, 80s
Frecuencias Totally Radio 80s
Adelaida: Online
Brisbane: Online
Canberra: Online
Costa Dorada: Online
Melbourne: Online
Perth: Online
Sídney: Online
Ver más
Lista de las canciones más escuchadas
Últimos 7 días:
1. Freeez - I.O.U.
2. Mr. Mister - Kyrie
3. Survivor - Eye of the Tiger
4. Tina Turner - What's Love Got to Do With It
5. Madness - Baggy Trousers
6. Bertie Higgins - Key Largo
7. Phil Collins - You Can't Hurry Love
8. Bon Jovi - Livin' On A Prayer
9. Depeche Mode - Just Can't Get Enough
10. Chaka Khan - I Feel for You
Últimos 30 días:
1. Fine Young Cannibals - She Drives Me Crazy
2. Real Life - Send Me an Angel
3. Freeez - I.O.U.
4. Phil Collins - You Can't Hurry Love
5. Kids In the Kitchen - Change In Mood
6. Models - Barbados
7. Madness - Baggy Trousers
8. George Harrison - Got My Mind Set On You
9. Communards, The - Don't Leave Me This Way (12" Mega Mixes)
10. Chaka Khan - I Feel for You
Contactos
E-mail:&nbsp
onair@totallyradio.com.au
Redes sociales
Compartir
Comentarios