Just One Look (Live)
The Hollies
23 hours ago
You're Sixteen
Johnny Burnette
23 hours ago
Let's Dance
Chris Montez
23 hours ago

Somebody Help Me
The Spencer Davis Group
23 hours ago
Pinball Wizard
The Who
23 hours ago
Needle In a Haystack
The Whispers
23 hours ago
Barbara Ann
The Beach Boys
23 hours ago
Runaround Sue
Dion
23 hours ago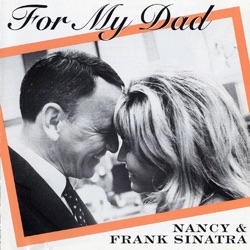 Somethin' Stupid
Frank Sinatra
23 hours ago
Eleanor Rigby
The Beatles
23 hours ago
Ver más
Totally Radio 60s en directo
Just for Hits & Giggles
Totally Radio 60's is a Australian digital radio station owned and operated by Totally Media. Best known for musical genres such as 60s and oldies.
Categorias:&nbsp
60s, Oldies, Classic Hits
Frecuencias Totally Radio 60s
Adelaida: Online
Brisbane: Online
Canberra: Online
Darwin: Online
Costa Dorada: Online
Hobart: Online
Melbourne: Online
Perth: Online
Sídney: Online
Ver más
Lista de las canciones más escuchadas
Últimos 7 días:
1. The Byrds - Turn! Turn! Turn!
2. Frankie Valli & The Four Seasons - Let's Hang On
3. The Foundations - Build Me Up Buttercup
4. The Searchers - Sugar and Spice
5. Johnny Young & Kompany - Step Back
6. Johnny O'Keefe - Shout
7. Johnny O'Keefe - Move Baby Move
8. Del Shannon - Runaway
9. Billy Thorpe - Poison Ivy
10. The Spencer Davis Group - Somebody Help Me
Últimos 30 días:
1. The Byrds - Turn! Turn! Turn!
2. Hippy Hippy Shake - Swinging Blue Jeans
3. Little Pattie - He's My Blonde Headed Stompie Wompie Real Gone Surfer Boy
4. Frankie Valli & The Four Seasons - Let's Hang On
5. Beaky, Mick, Tich, Dave Dee & Dozy - Legend of Xanadu
6. The Atlantics - Bombora
7. Helen Shapiro - Walkin' Back to Happiness
8. Johnny Young & Kompany - Step Back
9. Ray Brown & The Whispers - Pride
10. Johnny O'Keefe - Shout
Contactos
Redes sociales
Compartir
Comentarios