Upside Down
Diana Ross
1620696633
All Over the World
Electric Light Orchestra
1620696435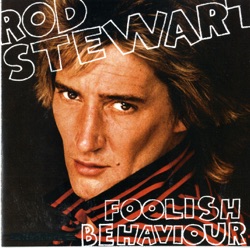 Passion
Rod Stewart
1620696083
Led Zepplin
Brien
1620695710
Queen of Hearts
Juice Newton
1620695525
Pressure
Billy Joel
1620694835
Mony Mony
Billy Idol
1620694548

Der Kommissar
After the Fire
1620694278
I'll See You In My Dreams
Giant
1620694027
Love Me In A Special Way
DeBarge
1620693846
Ver más
Back To The 80's Radio en directo
Back To The 80's Radio is an online radio channel that live streams globally 24/7 the greatest hits from the 80s. With a logo design that reminiscent of the 80s' blockbuster Back To the Future, the channel takes the listeners down memory lane in a nostalgic journey through the songs that defined the decade.
Back to the 80's Radio is part of Heartbeat of Flagler, a network of radio stations based in Florida.
Frecuencias Back To The 80's Radio
Palm Coast: Online
Ver más
Lista de las canciones más escuchadas
Últimos 7 días:
1. Shalamar - Make That Move
2. Pete Townshend - Let My Love Open the Door
3. The Escape Club - Wild Wild West
4. Men At Work - Who Can It Be Now?
5. Boys Don't Cry - I Wanna Be a Cowboy
6. Thomas Dolby - She Blinded Me With Science
7. Timbuk 3 - The Future's so Bright, I Gotta Wear Shades (Re-Recorded)
8. Paula Abdul - The Way That You Love Me
9. Modern English - I Melt With You
10. Juice Newton - Queen of Hearts
Últimos 30 días:
1. Mr. Mister - Kyrie
2. Alice Cooper - Clones (We're All)
3. Haircut 100 - Love Plus One
4. Men At Work - Who Can It Be Now?
5. ZZ Top - Gimme All Your Lovin'
6. Modern English - I Melt With You
7. Aretha Franklin & George Michael - Careless Whisper
8. Huey Lewis & The News - Stuck With You
9. Men At Work - Down Under
10. 38 Special - If I'd Been the One
Contactos
Sitio web:&nbsp
www.heartbeatofflagler.com/
Dirección:&nbsp7 Campbell Ct, Palm Coast, FL 32137, USA
Teléfono:&nbsp(386) 445-5564
E-mail:&nbspheartbeatofflagler@hughes.net
Redes sociales
Compartir
Comentarios