If You Leave
Orchestral Manoeuvres In the Dark
23 hours ago
Maneater
Daryl Hall & John Oates
23 hours ago
Big 80s
Kev Masih
23 hours ago
Rio
Duran Duran
23 hours ago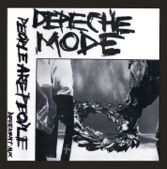 People Are People
Depeche Mode
23 hours ago
Come Go With Me
Exposé
23 hours ago

Waiting for a Star to Fall
ボーイ・ミーツ・ガール
23 hours ago
Rock Wit'cha
Bobby Brown
23 hours ago
Sunglasses At Night
Corey Hart
23 hours ago
IF YOU DON'T KNOW ME BY NOW
Simply Red
23 hours ago
Ver más
The Big 80s Station en directo
Playing The Big Hits From The Big City!
The Big 80s Station is an online radio channel that live streams globally and 24/7 the greatest hits that defined the 80s, selected by radio personalities from that decade. The channel is part of Big Sticks Broadcasting Corporation, a NY based media consultant for radio.
Frecuencias The Big 80s Station
Nueva York: Online
Lista de las canciones más escuchadas
Últimos 7 días:
1. Kev Masih - Big 80s
2. Devo - Whip It
3. Talk Talk - It's My Life
4. Jane Child - Don't Wanna Fall In Love
5. Wang Chung - Everybody Have Fun Tonight
6. Depeche Mode - People Are People
7. A Flock of Seagulls - I Ran (So Far Away)
8. Thompson Twins - Doctor! Doctor!
9. Level 42 - Something About You
10. Information Society - What's on Your Mind (Pure Energy)
Últimos 30 días:
1. Kev Masih - Big 80s
2. Erasure - Chains of Love
3. Jane Child - Don't Wanna Fall In Love
4. Thompson Twins - Hold Me Now
5. Corey Hart - Sunglasses At Night
6. Gary Numan - Cars
7. Berlin - No More Words
8. Devo - Whip It
9. Orchestral Manoeuvres In the Dark - If You Leave
10. Scritti Politti - Perfect Way
Contactos
Redes sociales
Compartir
Comentarios