Waiting for Tonight
Jennifer Lopez
23 hours ago
Last Christmas
Wham!
23 hours ago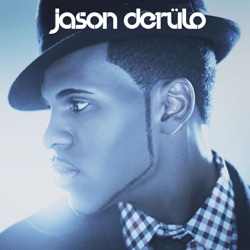 In My Head (Rhythm Remix)
Jason Derulo
23 hours ago
Gettin' Jiggy Wit It
Will Smith
23 hours ago
Maneater
Nelly Furtado
23 hours ago
It Feels so Good
Sonique
23 hours ago
Love Me Again
John Newman
23 hours ago
Push the Button
Sugababes
23 hours ago
Sexy Chick (feat. Akon)
David Guetta
23 hours ago
I Want It That Way
Backstreet Boys
23 hours ago
Ver más
Hits Radio Manchester en directo
Across the UK
Hits Radio is a national digital radio station that broadcasts nationally on Digital One DAB from studios at Greater Manchester. Just like its sister stations absolute, magic, kiss, jazz fm and scala radio it is also owned and operated by Bauer Radio.
Was launched on 1 April 2003 and until today it continues to play Pop and Contemporary hits radio.
Categorias:&nbsp
Top 40, Pop Music
Frecuencias Hits Radio Manchester
Mánchester: DAB
Programación
| Tiiempo | Programa |
| --- | --- |
| 00:00 - 01:00 | Jennie Longdon |
| 01:00 - 06:00 | John Isherwood |
| 06:00 - 10:00 | Hits Radio Breakfast with Fleur East, Greg & James |
| 10:00 - 13:00 | Mike Toolan |
| 13:00 - 16:00 | Sarah-Jane Crawford |
| 16:00 - 19:00 | Wes Butters |
| 19:00 - 22:00 | Jordan Lee |
| 22:00 - 00:00 | Jennie Longdon |
| Tiiempo | Programa |
| --- | --- |
| 00:00 - 01:00 | Jennie Longdon |
| 01:00 - 06:00 | John Isherwood |
| 06:00 - 10:00 | Hits Radio Breakfast with Fleur East, Greg & James |
| 10:00 - 13:00 | Mike Toolan |
| 13:00 - 16:00 | Sarah-Jane Crawford |
| 16:00 - 19:00 | Wes Butters |
| 19:00 - 22:00 | Jordan Lee |
| 22:00 - 00:00 | Jennie Longdon |
| Tiiempo | Programa |
| --- | --- |
| 00:00 - 01:00 | Jennie Longdon |
| 01:00 - 06:00 | John Isherwood |
| 06:00 - 10:00 | Hits Radio Breakfast with Fleur East, Greg & James |
| 10:00 - 13:00 | Mike Toolan |
| 13:00 - 16:00 | Sarah-Jane Crawford |
| 16:00 - 19:00 | Wes Butters |
| 19:00 - 22:00 | Jordan Lee |
| 22:00 - 00:00 | Jennie Longdon |
| Tiiempo | Programa |
| --- | --- |
| 00:00 - 01:00 | Jennie Longdon |
| 01:00 - 06:00 | John Isherwood |
| 06:00 - 10:00 | Hits Radio Breakfast with Fleur East, Greg & James |
| 10:00 - 13:00 | Mike Toolan |
| 13:00 - 16:00 | Sarah-Jane Crawford |
| 16:00 - 19:00 | Wes Butters |
| 19:00 - 22:00 | Jordan Lee |
| 22:00 - 00:00 | Jennie Longdon |
| Tiiempo | Programa |
| --- | --- |
| 00:00 - 01:00 | Jennie Longdon |
| 01:00 - 06:00 | John Isherwood |
| 06:00 - 10:00 | Hits Radio Breakfast with Fleur East, Greg & James |
| 10:00 - 13:00 | Mike Toolan |
| 13:00 - 16:00 | Sarah-Jane Crawford |
| 16:00 - 19:00 | Wes & Gemma |
| 19:00 - 23:00 | Scott Clarke |
| 23:00 - 00:00 | Hits Radio Weekend |
| Tiiempo | Programa |
| --- | --- |
| 00:00 - 01:00 | Hits Radio Weekend |
| 01:00 - 06:00 | Harry Benjamin |
| 06:00 - 09:00 | Adam Inker |
| 09:00 - 12:00 | Saturday Mornings with Fleur East, Greg and James |
| 12:00 - 16:00 | Alex James |
| 16:00 - 19:00 | Steve Furnell |
| 19:00 - 23:00 | Scott Clarke |
| 23:00 - 00:00 | Hits Radio Weekend |
| Tiiempo | Programa |
| --- | --- |
| 00:00 - 01:00 | Jennie Longdon |
| 00:00 - 01:00 | Hits Radio Weekend |
| 01:00 - 06:00 | Harry Benjamin |
| 06:00 - 09:00 | Mike Toolan |
| 09:00 - 12:00 | Wes & Sheree |
| 12:00 - 16:00 | Alex James |
| 16:00 - 19:00 | The UK Chart Show |
| 19:00 - 22:00 | Greg Burns |
| 22:00 - 00:00 | Jennie Longdon |
Lista de las canciones más escuchadas
Últimos 7 días:
1. Ed Sheeran - Celestial
2. P!nk - Never Gonna Not Dance Again
3. Lizzo - 2 Be Loved (Am I Ready)
4. Harry Styles - Late Night Talking
5. Lewis Capaldi - Forget Me
6. David Guetta - Crazy What Love Can Do
7. Dermot Kennedy - Something to Someone
8. Becky Hill - HISTORY
9. Taylor Swift - Anti-Hero
10. Cian Ducrot - All For You
Últimos 30 días:
1. David Guetta - I'm Good (Blue)
2. Lewis Capaldi - Forget Me
3. Lizzo - 2 Be Loved (Am I Ready)
4. Becky Hill - HISTORY
5. Ed Sheeran - Celestial
6. Harry Styles - Late Night Talking
7. Alessandro Ciani - God of the Wind (feat. Marco De Bonis)
8. Dermot Kennedy - Something to Someone
9. David Guetta - Crazy What Love Can Do
10. Taylor Swift - Anti-Hero
Podcasts relacionados
Contactos
Dirección:&nbsp
Castle Quay Castlefield Manchester M15 4PR
Teléfono:&nbsp
0161 288 5000
E-mail:&nbsp
feedback@hitsradio.co.uk
Redes sociales
Compartir
Comentarios