pov
Ariana Grande
1620393881
WITHOUT YOU
The Kid Laroi
1620393711
Call Your Name (Extended Version)
A.M.T.
1620393581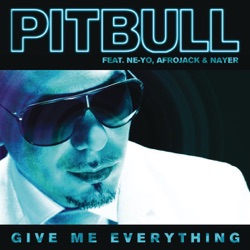 Give Me Everything (feat. Ne-Yo, Afrojack & Nayer)
Enrique Iglesias & Pitbull
1620393351
Memories
Maroon 5
1620393171
Eastside
benny blanco, Halsey & Khalid
1620392791
Call Your Name (Extended Version)
A.M.T.
1620392521
drivers license
Olivia Rodrigo
1620392491
Hot In Herre
Kelly Rowland featuring Nelly
1620392060
Track 11
The Weeknd
1620391860
Ver más
181.fm - Power 181 (Top 40) en directo
Your Lifestyle... Your Music!
Power 181 (Top 40) is an online music channel live streaming worldwide the best and latest hits of the hottest artists and singers of the moment. The channel belongs to 181.FM, a free online radio station with studios in Portland, OR, New York, NY, Cleveland, OH, Houston, TX, Harrisonburg, VA and Miami, FL that offers various genre and subject-specific digital radio channels.
Categorias:&nbsp
Pop Music, Top 40
Frecuencias 181.fm - Power 181 (Top 40)
Portland: Online
Waynesboro: Online
Ver más
Lista de las canciones más escuchadas
Últimos 7 días:
1. Machine Gun Kelly - my ex's best friend
2. Tate McRae - you broke me first
3. Olivia Rodrigo - drivers license
4. Billie Eilish - Therefore I Am
5. The Weeknd - Track 11
6. The Kid Laroi - WITHOUT YOU
7. Ariana Grande - 34+35
8. Ariana Grande - pov
9. Masked Wolf - Astronaut In The Ocean
10. Dua Lipa - We're Good
Últimos 30 días:
1. Tate McRae - you broke me first
2. Machine Gun Kelly - my ex's best friend
3. Olivia Rodrigo - drivers license
4. Billie Eilish - Therefore I Am
5. The Weeknd - Track 11
6. Ariana Grande - 34+35
7. Ritt Momney - Put Your Records On
8. The Kid Laroi - WITHOUT YOU
9. Pop Smoke - What You Know Bout Love
10. Kali Uchis - telepatía
Contactos
Sitio web:&nbsp
www.181.fm/
Teléfono:&nbsp(540) 908-4332
E-mail:&nbspcontact@181.fm
Redes sociales
Compartir
Comentarios